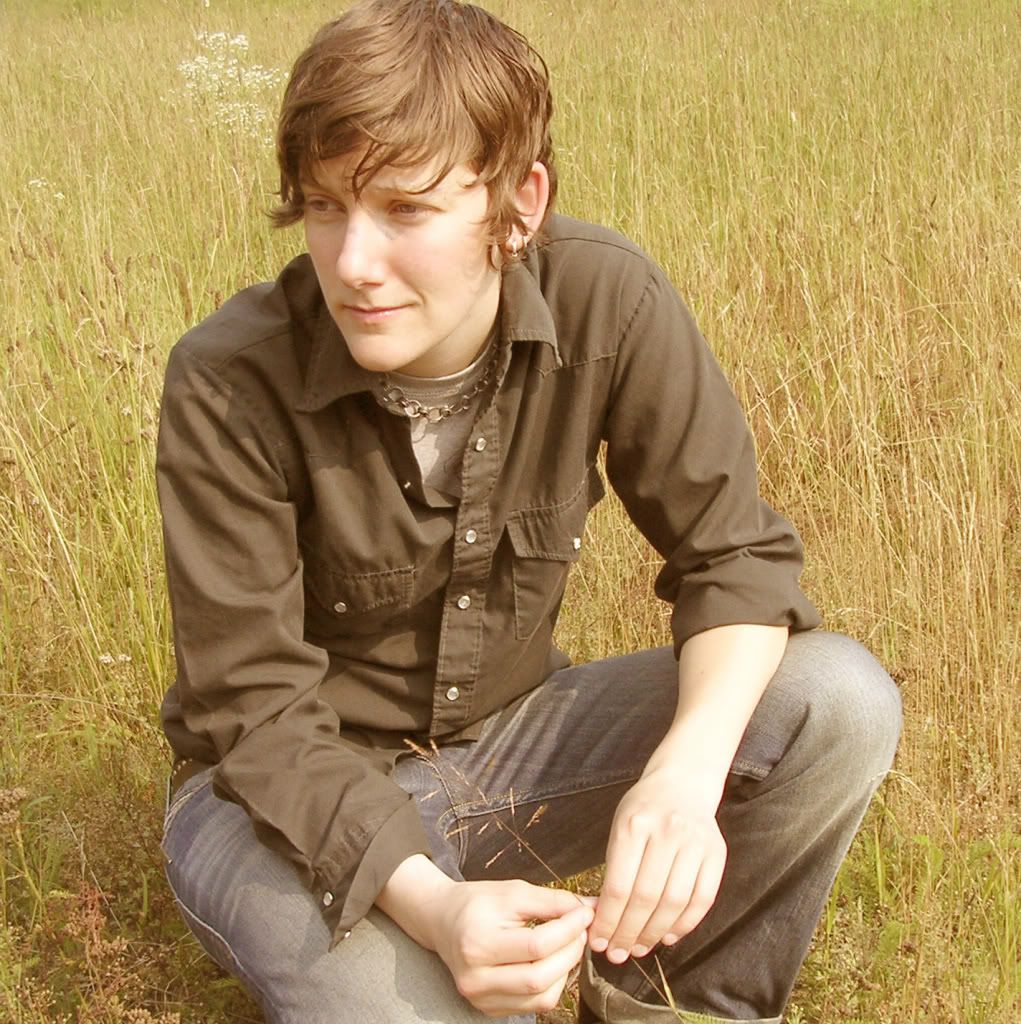 I had a kind of rough day yesterday. My race was stupid, and then my friend flaked on me. Twice actually, since she told me that she was not going to be in Buffalo over the summer and she didn't want to go to a concert with me because her money is better spent on beer and weed. So I was angry. Actually angry too, not peeved or annoyed.
I was determined to go to the show though, with or without my stupid friend, so I headed downtown. I got shut out of the advance tickets, so I was planning on buying at the door, but I accidentally went to Pearl Street when I was supposed to go to The Iron Horse, and this on top of my bad mood was extra not good. It worked out though, and I found the place only to be told it was standing room only, and the tickets wouldn't be on sale for another forty minutes. I wandered around a bit and got Herrell's for dinner. Ice cream is truly a wonderful thing.
I had never been to The Iron Horse before, but it's a decent venue. It was PACKED, but I was able to get in, so I didn't mind. I found a decent spot with a good view of the stage and finally gave up being angry so I could enjoy the show. It didn't matter that I was there by myself. I had a mental image of showing up by myself at the concert being like a bad dream where the whole of the rugby and crew teams would all be there, making out and pointing and whispering about me, but I actually only saw one person that I knew there, and she was by herself too. We would have hung out, but we couldn't both fit in my space and it was too crowded to find a spot big enough for the both of us. I didn't mind being alone though. I got a $7 beer (seriously. $7. It's just shameless.) and felt pretty grown up and cool.
I first heard Chris Pureka during Wilderness Training. The instructor was playing her in the background while we practiced setting up tents, and I was attracted to the fiddle sound. I asked Katrina what we were listening to, and then immediately looked her up online. She only has about six songs on her page though, and so I wasn't terribly familiar with her music before the show. I like going to concerts where you aren't a huge fan beforehand though. It's fun when a great show can turn you into a fan, and last nights was one of those concerts. I had a great time, and I got to have ice cream. and drink in moderation, and listen to some great music, AND be in bed by 11. What else can you ask for in a Saturday night? Well, friends that don't suck. But you can't have everything.